Tag archives for recap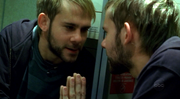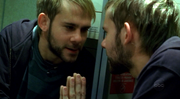 Having spent most of the first part on Jack, Charlie and Kate, this episode focuses on introducing the other main characters in the series. We meet half-siblings, Boone and Shannon, a married Korean couple, Jin and Sun, and Michael, a black father traveling with his son Walt...
The series premiere of Lost aired on September 22, 2004, the same date that Flight 815 - non-stop from Australia to Los Angeles - crashed on a deserted Island somewhere in the Pacific.